BUY ONLINE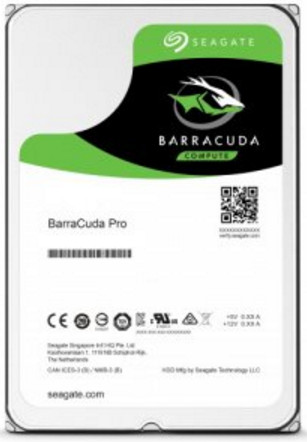 BarraCuda line for PC and Gaming

IronWolf line for NAS and RAID

SkyHawk line for Surveillance
The Guardian series of internal drives is engineered and optimized to help you preserve, access and maximize the value of your data. These drives will help you push the boundaries and rebel against limited capacities, slow speeds and mediocre performance.
BARRACUDA IS BACK

Fast and versatile, BarraCuda drives feature the industry's highest capacities for both desktop and mobile computing. With capacities up to10TB and 7200 RPM, BarraCuda Pro provides even more speed, while the ferocious FireCuda provides gamers, creative professionals, and tech enthusiasts with the fastest flash-accelerated experience.
IRONWOLF AGILITY FOR NAS & RAID

Tough, ready and scalable, IronWolf drives represent the fundamental spirit of NAS and RAID storage, working together to create a unified and effective solution. Seagate's IronWolf line of drives solve consumers' myriad NAS storage needs through heavily researched, optimized, and purpose-built products.
THE VIGILANCE OF SKYHAWK SURVEILLANCE

Engineered as the most robust surveillance hard drive on the market, home users, small businesses and professionals can choose from drives with workload ratings up to 180TB/yr. Store up to 10,000 hours of HD video from up to 64 cameras. SkyHawk surveillance storage scales with your needs.

Download the Product Transition Guide