ASBIS Middle East has been chosen as one of the leading distributors in the Middle East region by TahawulTech.com and Reseller Middle East.
The event happened at the Habtoor Grand Resort, Autograph Collection, JBR, Dubai on 23rd November 2021.
Reseller Middle East's Partner Excellence Awards has been the industry's most prominent event over the last decade. In its twelfth year, the event showcases and applauds the successes of the regional channel business, saluting the excellence and resilience of individual executives and firms. The Awards process involves a panel of esteemed judges evaluating the set of nominations from across the region in a ten-day process to decide the most-deserving candidates from channel partners, distributors, and vendors, across 20 plus categories. The editorial team of the magazine will name the winners of the Editor's Choice Awards. Raising the bar every year, the Partner Excellence Awards strives to create a memorable, action-packed, and exciting evening to honor the crème de la crème of the channel business.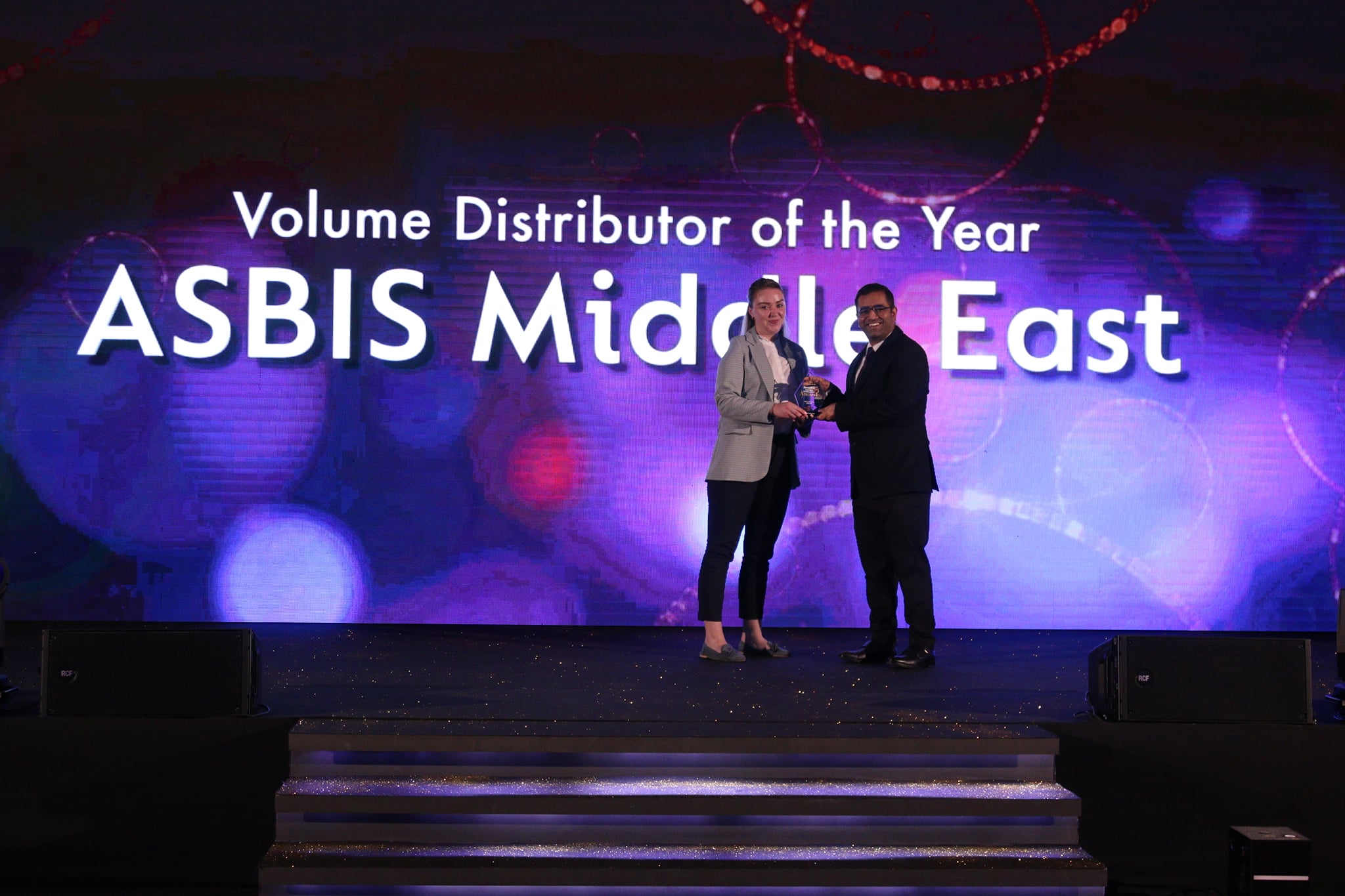 "This award really motivates us towards more hard work and greater challenges. This award dedicated to sales team for their continuous zest for working hard towards the company's vision." Mr. Hesham Tantawi, VP MEA added.
We congratulate ASBIS Middle East with the memorable achievement and would like to thank the team for their permanent performance and great work commitment.