BUY ONLINE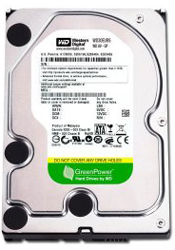 More products. More options. More solutions.
With WD Blue™, WD Green™, WD Black™ and WD Red™ family, WD offers more than a one-size-fits-all hard drive. The power of choice provides you the right solution for your customers' needs.
As a myWD partner your benefits include myWD rewards, a myWD Demo-program, exclusive promotions, a dedicated myWD Partner Program support team and lots more...
View the myWD benefits at a glance ››
Win now with myWD from 1. November -21. December:


1 of 2 WD Blue 1 TB hard drives



1 of 2 WD Green 2 TB hard drives



1 of 2 WD Black 2 TB hard drives



1 of 2 WD Red 2 TB NAS hard drives



We look forward to having you on board as a myWD partner!
Win with the power of choice and the quality of WD and profit

For terms & conditions click here