New SSD reduces total cost of ownership by up to 27% and improves data center sustainability.
Solidigm, a leading global provider of innovative NAND flash memory solutions, is expanding its D5 Product Series with the Solidigm D5-P5430, a new QLC solid-state storage drive (SSD) optimized for mainstream and read-intensive workloads.
With most of today's enterprise applications read-dominant, the D5-P5430 — a 4th gen PCIe QLC SSD — offers substantial storage density and Total Cost of Ownership (TCO) opportunities while delivering read performance that is equivalent to the most widely-adopted TLC SSDs.
The D5-P5430 is optimized for mainstream workloads (e.g., email/unified communications, decision support systems, object storage, and virtual desktop infrastructure) and read-intensive workloads (e.g., content delivery networks, data lakes/pipelines, video-on-demand). These workloads are typically 80% reads or higher and need to move massive amounts of data at high throughput.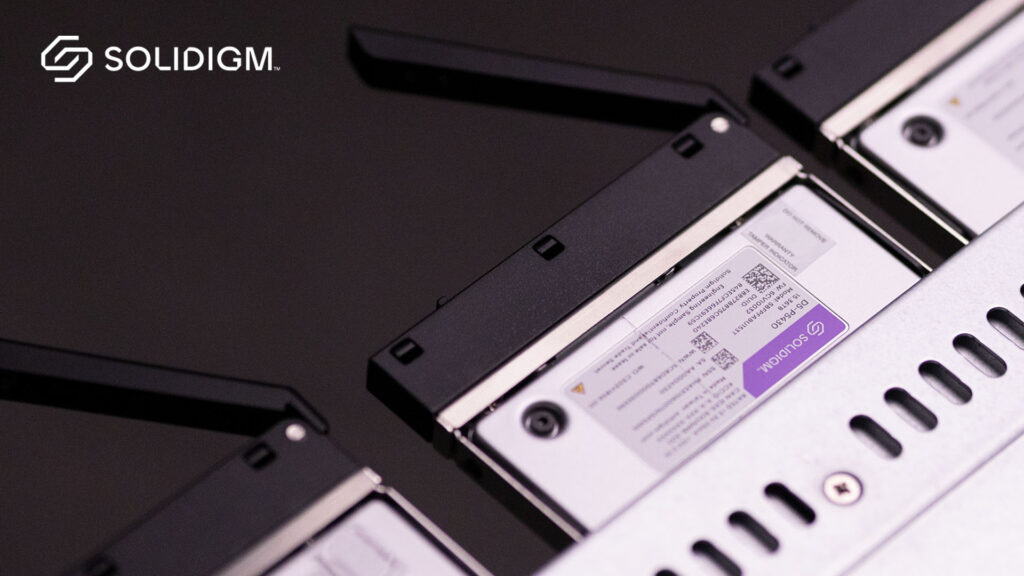 As a drop-in replacement for TLC NAND-based PCIe-based SSDs, the D5-P5430 can reduce TCO by up to 27% for a typical object storage solution with a 1.5X increase in storage density and 18% lower energy cost. In addition, Solidigm's newest drive can deliver up to 14% higher lifetime writes vs. leading TLC SSDs.
Important data center issues like power efficiency, edge computing, and sustainability of infrastructure, all benefit from the density of the D5-P5430, which can reduce power and cooling costs and lower the number of drives needed by up to 2x when compared to alternative solutions.
"Data centers need to store and analyze massive amounts of data with cost-effective and sustainable solutions," said Greg Matson, VP, Strategic Planning and Marketing, Solidigm. "Solidigm's D5-P5430 drives are ideal for this purpose, delivering high density, reduced TCO, and 'just right' performance for mainstream and read-intensive workloads."
The D5-P5430 supports a wide range of 1U and 2U server and storage configurations with a broad range of capacities that support the following legacy and modern EDSFF form factors:
U.2 15mm 3.84 TB – 30.72 TB*
E1.S 9.5mm 3.84 TB – 15.36 TB
E3.S 7.5 mm 3.84 TB – 30.72 TB*
"Supermicro works with leading storage suppliers like Solidigm to bring the latest technology to our global customers that expect high-performance and secure storage technology," said Vik Malyala, Managing Director and President, EMEA; SVP, WW FAE, Supermicro. "Solidigm's new QLC-based E3.S SSD, the D5-P5430, gives customers a compelling combination of high density and efficiency for the data center infrastructure."
For more details, Download a recording of Solidigms D5-P5430 QLC Datacenter SSD webinar: https://we.tl/t-vfkMChZiPy
Contact your ASBIS manager for orders
*30 TB versions will be available later this year