BUY ONLINE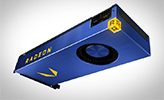 At the end of June, AMD launched the World's Fastest Graphics Card for Machine Learning Development and Advanced Visualization Workloads, Radeon Vega Frontier Edition.

What it's great
Next Gen Compute Units
Enhanced Pixel Engine
Revolutionary Memory Engine
Efficient Geometry Engine

Ideal Use Cases
DNN and Machine Learning Development
M&E Workloads
VR Content Creation
Advanced Visualization
Game Development and Design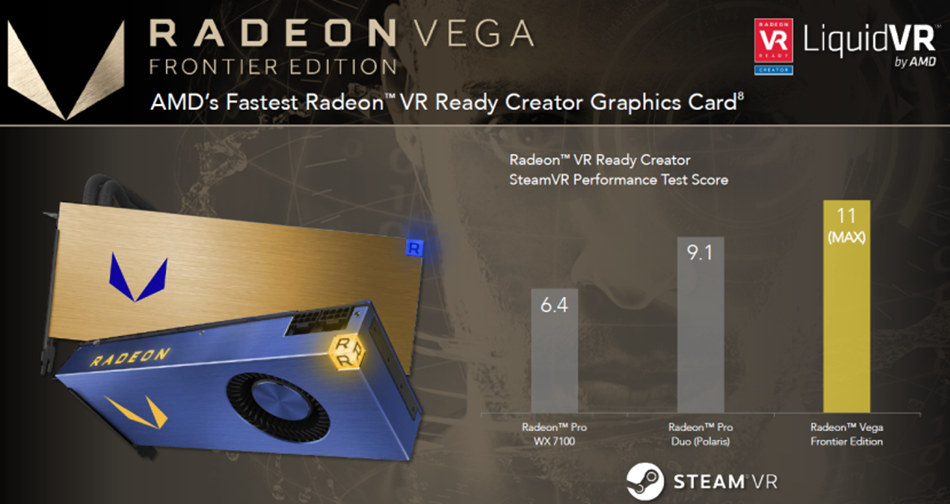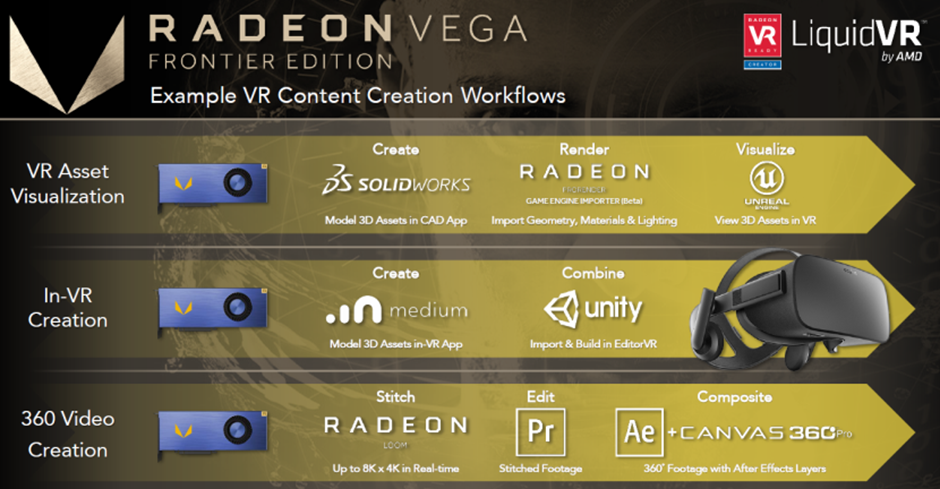 What Specialists Say?
FFA.hr
"Ultimately, AMD Radeon Vega Frontier Edition is not a graphics card for games, as AMD has repeatedly emphasized. It is a card for professionals doing appropriate professional and workstation workloads. However, what kind of a world would be without human curiosity and research, so we got the first results in games and benchmark tools like FireStrike"
VIDI.hr
"AMD announced the launch of the first Vega Series graphics card called Radeon Vega Frontier Edition. It is not intended for users of home desktop computers, but it is a high-end product for scientists, content creators and designers, as well as professionals in the domains of visualization and data science."
PCEKSPERT.com
"It's obvious what kind of savings this "duality" of Radeon Vega Frontier brings to all creators, and especially game developers. They do not have to buy a double amount of cards - Pro card for designers, and RX cards for developers and optimization code programmers. The Radeon Vega Frontier Edition delivers maximum performance for both, by simply clicking the mouse in the driver's settings."
Technews.bg
'Radeon Vega Frontier Edition allows professionals to render assets up to 172 percent faster than the comparable competitor card.'
Digital.bg'
The card will have two versions. This liquid cooling will cost $ 1499. It will be offered a cheaper version - air cooling, which will cost $ 999. According to AMD this is the card that is aimed at professionals and creators of content such as graphics, animations, video.'
Hardwarebg.com
'Designed to empower the next generation of data scientists, game designers and visualization professionals, Radeon Vega Frontier Edition allows users to tackle massive datasets with ease, and scored up to 33 percent faster than the competition in the DeepBench benchmark measuring the performance of basic operations involved in training deep neural networks.'
ZonaIT
'Radeon Vega Frontier has very good performance in productivity applications.'
ArenaIT
'At first glance, Frontier Edition is better than a Titan XP, offering more processing power and more memory.'

ZonaIT
'We now know that the Radeon Vega Frontier, a model designed for enterprise and professional work, has a base price of $1,000. The liquid cooling version goes up to 1500 dollars.'