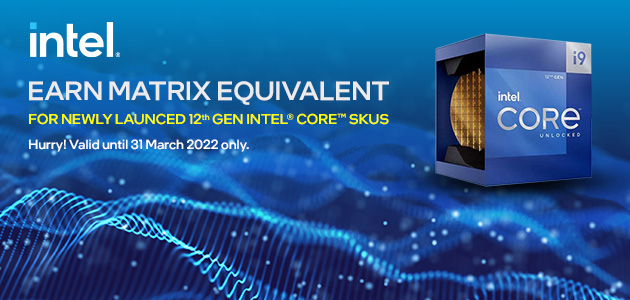 Q1 2022 Intel Points Promotions Package
Get performance and points too on this powerful Intel promotion. In addition to the standard matrix points, you can earn extra points with exclusive quarterly Intel promotions. Take advantage of opportunities to increase your points.

Promotions period January 1, 2022 - March 31, 2022.
Your Earning Opportunities:
For more information on this and other partner promotions, visit >>