BUY ONLINE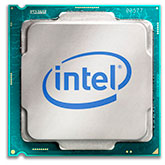 Before CES 2017 began, Intel kicked off the event with announcements cementing its role as a leader in automated driving and 5G technologies and as a home for innovation in virtual reality – or the more advanced merged reality.
Intel's leaders displayed the company's commitment – announced at last year's CES – to expanding the boundaries of technology to make amazing experiences possible.
"The pace of technology improvement is accelerating faster than ever," said Intel CEO Brian Krzanich at an immersive VR news conference he hosted Wednesday afternoon. "Moore's Law is at the center of this acceleration. Technology is extending far beyond consumer electronics, defining almost every aspect of our lives, and transforming industries."
During the news conference – and in an editorial – he also articulated the company's vision for the future of VR and merged reality technology and how these technologies will reinvent the experiences of travel, work safety and productivity, and sports and gaming.
Krzanich led the audience through a series of pre-recorded and live VR experiences, starting with an immersive wingsuit flight over Moab, Utah. Audience members experienced the Ban Gioc waterfall, one of Vietnam's most breathtaking natural sights. They went on a low-altitude drone-powered inspection of a Nevada solar power plant. They sat courtside at an NCAA basketball game. And they experienced a zombie apocalypse in the new "Arizona Sunshine" VR game. All the experiences were powered by 7th Generation Intel® Core™ processor-based PCs and Oculus Rift VR headsets.
Here is a summary of Intel's VR, automotive and 5G news from this week:
Jan. 4 Virtual Reality News Conference Highlights:
On Wednesday, Intel displayed the first 10nm-powered 2 in 1 PC running Intel's next generation processor, codenamed Cannon Lake. As part of the demonstration, the 2 in 1 played the company's latest commercial featuring Jim Parsons and Michael Phelps. The company continues to expect to ship Cannon Lake chips this year.
Krzanich showcased the first demonstration of a live sports event streamed with Intel's virtual reality technology. He disclosed plans to bring VOKE VR to Oculus Rift later this year. Intel will be among the first technology providers to enable the live sports experience on multiple VR devices.
The news conference marked the first time 250 people in the same place at the same time independently performed a live industrial inspection using 360-degree, 4K video. The audience inspected a 2,000-acre solar power plant in the Moapa River Indian Reservation. A drone loaded with Orah 4i high-definition cameras and a low-power, high-latency computing solution gathered the inspection data.
Intel and HypeVR, a computer vision company focused on developing ultra-high-resolution live action VR capture and playback with six degrees of freedom, announced that they are looking to partner to bring HypeVR volumetric video content to Project Alloy in 2017. Unveiled in August, Project Alloy is an all-in-one merged reality solution in which the real world and virtual worlds are seamlessly combined. Intel also announced today that it is planning to productize the open hardware platform in the fourth quarter with some of its top OEMs.
HypeVR's proprietary volumetric capture and playback engine powered the live action VR exploration of the Ban Gioc waterfall, one of Vietnam's most breathtaking natural sights. It was the first public demonstration in which viewers could freely walk around in a live-action, non-artist created CGI video. The audience moved in, out, and around the 3-D scene. The experience foreshadowed the future of video and a different way in which content potentially will be created for VR.
Jan. 3-4 Autonomous Driving and 5G News Highlights:
On Tuesday, Intel announced plans to purchase a 15 percent ownership stake in HERE, a global provider of digital maps and location-based services. The companies will also collaborate on the research and development of a highly scalable proof-of-concept architecture that supports real-time updates of high-definition maps for highly and fully automated driving.
At BMW Group's news conference Wednesday morning, BMW Group, Intel and Mobileye announced a fleet of approximately 40 autonomous BMW cars will be on the roads this year, demonstrating the significant advances made by the three companies towards fully autonomous driving. Since July, the companies have developed a scalable architecture that can be adopted by other automotive developers and carmakers to pursue countless design iterations and create differentiated brands.
On Wednesday morning, Intel also introduced Intel® GO™, a new brand for our automotive solutions that include the industry's first 5G-ready development platform. It allows automakers to develop ahead of the expected 5G network rollout, which is set to take autonomous and automated driving to new levels. The system also includes multiple development kits that scale in performance from our next-generation Intel® Atom™ processor to Intel® Xeon® processors. This scalable car-to-cloud system puts the automotive industry on an accelerated path, offering tremendous flexibility in design while reducing the time and cost of bringing new experiences to market.
Intel also announced the Intel® 5G Modem, the world's first global 5G modem supporting both sub-6GHz bands and mmWave spectrum. It includes a compact, low-power chip kit and delivers gigabit speeds and ultra-low latency, enabling self-driving cars to make split-second decisions, and transforming connectivity required for other applications, such as smart cities, drones and virtual reality applications.