BUY ONLINE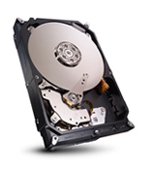 Massive SPPRewardsPLUS Points Promotion:The Perfect Opportunity!
Due to popular demand, we're extending our NAS HDD Points Promotion. We want you to see for yourself how well Seagate NAS HDD perform: for the whole of this quarter, we're offering HUGE points increases for every applicable NAS drive you purchase, making this the perfect opportunity to:
See how Seagate products stack up against your regular NAS vendor
Add NAS HDD to your portfolio and open up a wealth of extra business opportunities
Take advantage of this fantastic offer today

Why you should choose Seagate NAS
20% performance improvement over main competitive offerings*
2, 3 and 4TB — for up to 32TB of capacity — in 8-bay NAS solutions**
Seagate NASWorks™ improves drive reliability with custom-built error recovery controls, power settings and vibration tolerance
3-Year Warranty

NAS HDD: Test and Review
"Exceptionally impressed for a drive that costs the same as the rest of the market but performs to a greater level."

See what else your peers have to say

* 20 % + performance advantage based on average sustained throughput. NAS HDD (3 & 4 TB) = 140 MB/s. WD Red NAS HDD 3TB = 115MB/s
** One terabyte (TB) = one thousand billion bytes. Your OS may use a different standard of measurement and report a lower capacity. In addition, capacity used for formatting and other functions will not be available for data storage.