BUY ONLINE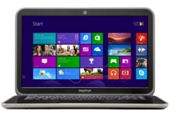 Dell's new systems deliver on the promise of new advances in computing: a leading-edge and intuitive touch experience, the security and manageability required by today's always-on pace and the design aesthetic, style and precision workmanship customers demand.
"Dell and Microsoft have strived to make technology more accessible and intuitive for more than two decades and the introduction of new Dell PCs and Windows 8 software is another important milestone in this journey," said Sam Burd, vice president of PC Product Group at Dell. "Dell remains on the forefront of designing the industry's best range of PCs to meet the diverse needs of its customers – whether businesses concerned with security and manageability or tech-savvy consumers interested in a new device for both personal and business use. Dell's exciting new XPS product portfolio addresses this diverse set of needs and is a key catalyst in making exciting new touch-based computing experiences a reality."
New Dell Products with Windows 8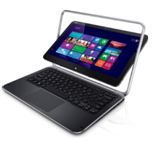 The XPS 12 is two devices in one: a fully-featured, full-powered laptop that easily becomes a fully-featured touch-powered tablet.
The unique flip hinge touchscreen display is elegant and innovative and easily transitions between laptop and tablet mode with a simple flip. When in tablet mode, the display completely covers the keyboard, protecting it from dirt and spills. The vibrant Full HD display provides 90 percent more pixels than a standard HD display for an exceptionally crisp reading and viewing experience.

The award-winning XPS One 27 All-in-One is designed for creative enthusiasts with a super high resolution display and performance graphics for multimedia creation and entertainment. The gorgeous, space-saving design features a 27-inch Wide Quad HD Display, which has 78 percent more pixels than a Full HD display, and an articulating stand that tilts the display to a 60-degree angle, providing additional options when using the touchscreen interface. Whether one is designing a digital masterpiece or experiencing HD entertainment, the XPS One 27 delivers the power, sound, graphics and pixels for a brilliant multimedia experience.

Dell is also updating its popular systems in time for the holidays. The award-winning XPS 13 has been updated with a new specification, including the Ivy Bridge chipset. As a result, the new XPS 13 is up to two times faster than the previous generation XPS 13.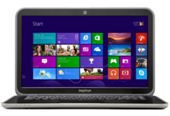 The Inspiron 15z Ultrabook has an optional touchscreen interface and packs loads of features into a svelte silhouette, perfect for those who want "more" – more display size, more entertainment options, and more processing power. Measuring less than 1-inch thick, the Inspiron 15z boasts plenty of performance, great battery life and responsiveness, along with an attractive aluminium finish.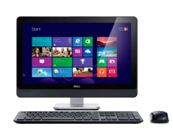 The Inspiron One 23 All-in-One PC, with its impressive performance and a bright Full HD display in a space-saving, sleek design, is now available with a touchscreen option for entertainment, education and fun for the whole family.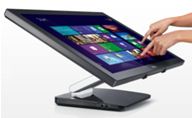 Dell is not only designing great tablets and PCs for Windows 8, it is also updating its line of computing peripherals. Dell is making available a 23-inch S2340T multi-touch monitor designed specially to extend the Windows 8 experience. The S2340T is Dell's first multi-touch monitor, designed to maximize a media entertainment experience with beautiful aesthetics, performance and a multi-position, 90-degree articulating stand.
These products represent just a portion of Dell's upcoming refreshed lineup of PCs. Dell will unveil additional product platforms in the XPS, Latitude, OptiPlex and Inspiron brands, as well as new monitors in the coming weeks.

For availability please check directly with your account manager.