BUY ONLINE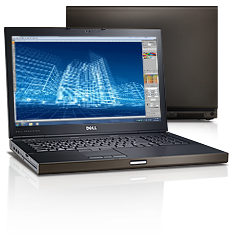 Dell has announced the release of its new lineup of Dell Precision mobile workstations and significant updates to the entry fixed line of Dell Precision tower solutions.
Redesigned inside and out, the new mobile workstations combine the beauty of thinner, lighter industrial designs and brilliant displays with the performance of the latest graphics technology, new processors and faster memory and storage. Add reliability of certification for professional applications and innovative support, professionals can experience uninterrupted workflow on a powerful, sleek machine custom designed for their needs.
This portfolio makes huge leaps in performance with configuration options including the new 6th Generation Intel® Core™ processors, first Intel® Xeon® processors for mobile workstations and future Intel® Xeon® processors E3-1200 product families. The latest professional graphics from AMD and NVIDIA deliver significant compute capacity and best-in-class visual performance. Innovative new screen options include the first PremierColor 4k Ultra HD displays with 100% minimum Adobe RGB color gamut. Full HD and UHD options on the InfinityEdge display offers a virtually borderless screen to give you a 15.6" viewing area in a shockingly small form factor. This generation features new elements of industrial design with carbon fiber and aluminum for thinner, lighter, yet durable exteriors. The new battery design and innovative thermal technology contribute to the portfolio's balance between pure performance and design ingenuity.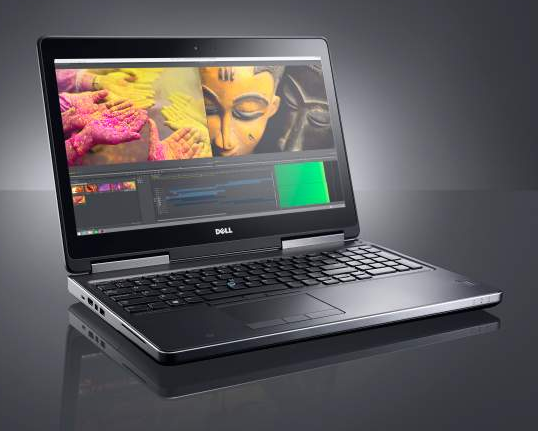 The new Dell Precision workstations also offer the best experience for professional users by adding certifications for various professional applications, hardware customization to ensure systems are tailored to specific needs, and comprehensive support to help limit downtime. The new systems are ISV-certified and come with Dell Precision Optimizer, now with SCCM integration, which maximizes the performance of numerous professional applications from Adobe to Autodesk and more. The new mobile workstations will support the latest USB technology, plus Thunderbolt™ 3, and new M.2 PCIe NVMe storage options for maximum throughput when managing large files. The option of ProSupport Plus for PCs and Tablets gives customers the only complete support service combining priority access to expert support, accidental damage repair, and proactive, predictive monitoring for automatic issue prevention and resolution, so customers can spend less time worrying and more time creating with Dell Precision workstations.
PRODUCT DETAILS
SKU

Dimensions

Upgrades from Previous Generation

Dell Precision 17 7000 Series: 17"- 7710

16.42" x 11.08" x 1.12"

(rear 1.36")

Dell's most powerful workstation ever.

UHD PremierColor 100% Adobe RGB color gamut display

14% thinner

20% faster CPUs

43% faster memory

3x faster SSDs

Dell Precision 15 7000 Series: 15" – 7510

14.88" x 10.38" x 1.09"

(rear 1.3")

Dell Precision 15 5000 Series: 15" – 5510

14.06" x 9.27" x 0.45"

(rear 0.66");

Starting at 3.93 lbs.

Dell's lightest, thinnest and smallest workstation ever.

20% faster CPUs

43% faster memory

3x faster SSDs

The world's first 15" workstation with an InfinityEdge display

Dell Precision 15 3000 Series: 15" – 3510

14.61" x 9.94" x 0.97"

Impressive performance at an affordable price.

15% faster CPUs

20% faster GFX

33% faster memory

3x faster SSDs

26% thinner

Up to 12% lighter

Tower 3000 Series: 3620

14.17" x 6.89" x 17.12"

Affordable, professional performance in compact form factors

33% faster CPUs

34% faster GFX

33% faster memory

3x faster SSDs

World's Smallest SFF workstation chassis

Tower 3000 Series: 3420

11.42" x 3.65" x 11.5"
For availability and pricing details please contact your dedicated account manager.