Buy online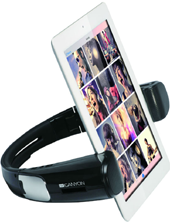 September 2014 -- Cheerful and innovative Canyon brand has presented two product in one - bluetooth speaker and tablet stand. The new gadget is going to make a tablet user experience perfect. The "speakers-and-stand" combination is a good multimedia solution for tablet usage - you can enjoy music or movies everywhere and everytime! The modern design makes the gadget and completely foldable to use it everywhere you want.
The quality of the sound is a real surprise for such a small size - "passive radiator" technology makes it perfectly clear and powerful.
The device is easily paired not only with tablets, but also with almost any Bluetooth enabled product on the market due to the latest 4.8 Bluetooth. It may also be connected to any audio device by usual AUX cable or NFC chip.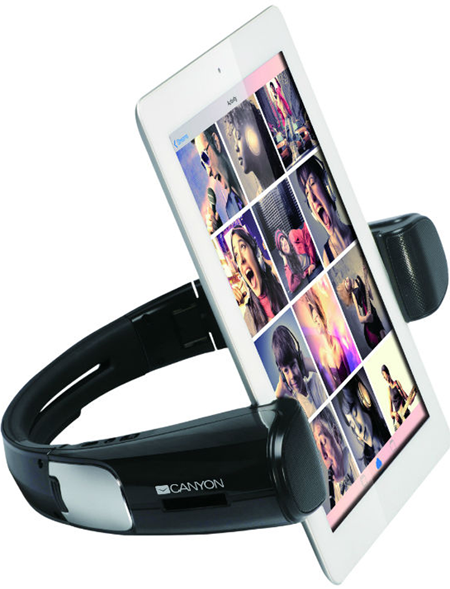 The multimedia gadget is made in two color variations: black ans white.

Model: CND-TBTSP1B (Black) CND-TBTSP1W (White)
About Canyon
Canyon is a stylish and modern worldwide brand presenting PC, multimedia and mobile accessories for young generation. Providing young people with hip & energy qualitative products Canyon helps them to look trend-perfect throughout the day wherever you are.