GORINCHEM, the Netherlands – CANYON proudly presents its first ever limited edition, which will be available from September 1st until the end of the year 2010. The products will feature computer accessories with bold, colorful graffiti patterns – A unique assortment never seen before in the IT industry. Moreover, 5% of profits will be given to child aid programs.
The limited edition will be available just in time for Back-to-School, as well as for Christmas and Holiday season.
The new graffiti limited edition from Canyon will highly appeal to young, urban and modern people who seek unique products as an extension of their personality and lifestyle. "Graffiti is a hot trend at this moment" confirms Ivo van Houten, Marketing Director. "We've researched a lot among our target group and decided to go ahead with this Limited Edition. It is definitely a unique and exciting project, and we are convinced of market's positive reaction."
This exclusive offering will include six product segments, each with a cool name inspired by skateboard moves & tricks: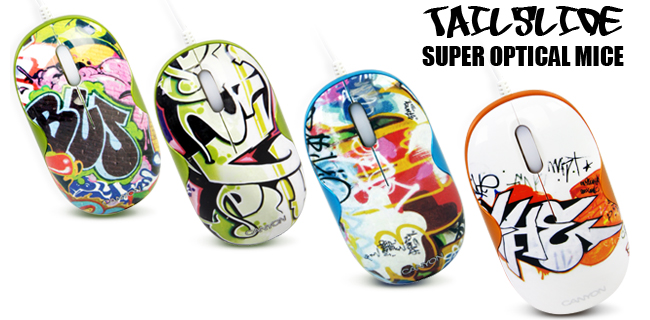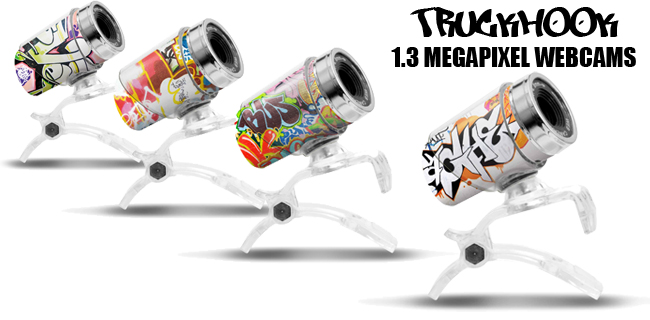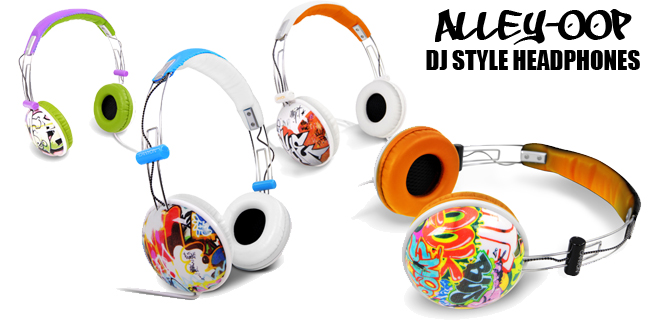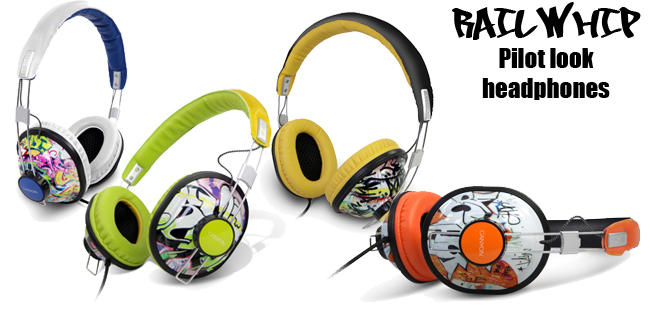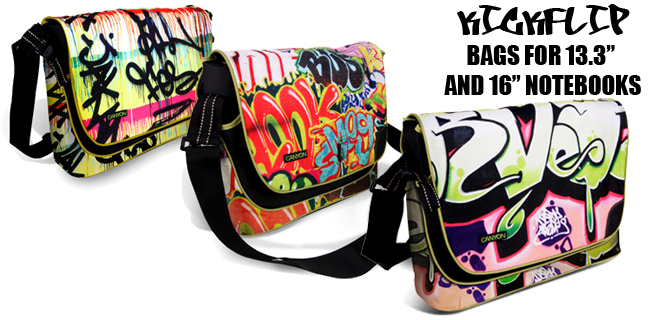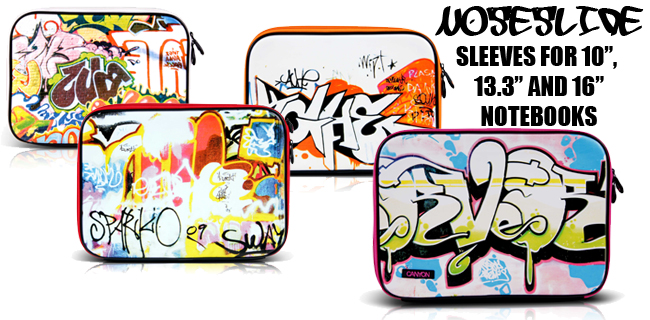 Inspired by the Urban Art contest held last spring by Canyon, five colorful graffiti patterns were selected to be applied to these products. "Our goal was to create something fresh, bold and daring" said Catherine Lazure-Guinard, Communications Manager. "With the graffiti limited edition, we challenge the industry's design standards and offer something never seen before. This testifies that Canyon is not your typical IT brand."
Not only will the limited edition be unique in the market, but it will also contribute to educational program and integration projects for street children in developing countries. Canyon will donate 5% of profits made from sales of this Limited Edition to child aid projects, with the hope to give children a chance in society and to make a lasting, long term difference on a community.
For this exciting project, Net4Kids Aid Foundation, a Dutch non-profit organization, will help Canyon with its mission to help getting children off the streets and provide them with opportunities for a better future.
"This is a fantastic project", confirms Geert van Dijk, VP Sales & Marketing. "We are proud to partner with Net4Kids to contribute to the well-being of children. Whether it is by providing clean water, access to education or shelter, we are committed to make a difference on a community. It feels like the right thing to do."

Click here for a PDF with our product assortment, key features, patterns, etc. For a simpler version with only visuals, click here.
About Net4kids
Net4kids is a non-profit internet platform that puts sponsors in contact with special child aid projects in Africa and Asia. Sponsor involvement is significant. They select their own project via www.net4kids.org and regularly get personal feedback. Also, 100% of the donated funds is guaranteed to go to the supported project. All overhead costs are covered by organization sponsors. "Fully internet based, Net4Kids represents new style charity, where aid is transparent and organizations are accountable. Support has never been as simple." To find out more about Net4Kids, visit www.net4kids.org or click here!
About CANYON
CANYON is a cheerful, young and dynamic lifestyle brand that thrives to make life more comfortable by offering a wide range of practical, easy-to-use and affordable IT-related consumer electronics and computer peripherals to the many people. Our product range is developed with our commitment to offer beautiful and stylish product design at competitive prices, without compromising the quality. Founded in 2003, CANYON is one of the world's fastest growing brands in its industry in Asia and the EMEA region. For more information, contact press@canyoncorporate.comExplore our online catalogue by visiting our website www.canyon-tech.com.