BUY ONLINE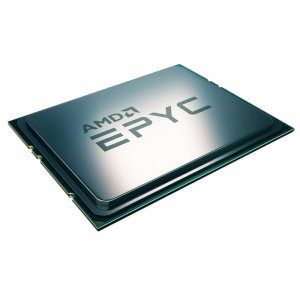 Linley Group's 2017 Analyst Choice Award Linley Group, a leading supplier of technology analysis of semiconductors for networking, communications, mobile, and datacenter applications, recently announced that EPYC won the 2017 Analyst Choice Award in the "Best Server Processor" category.
The Linley Group is a leading supplier of technology analysis of semiconductors for networking, communications, mobile, and data-center applications. The annual Analyst Choice Award is part of the group's weekly Microprocessor Report newsletter. To choose each winner, the group's analysts focus on the merits of the leading products that entered production during 2017. They evaluate the combined advantages in power, performance, features, and cost of each device for their target end application and market. Check out the Linley Group's press release for more info and the winners in other categories.
HPCwire Readers Choose AMD EPYC Processors as One of "The Top 5 Products to Watch", Every year, HPCwire conducts our annual Readers' Choice Awards to recognize the best and the brightest developments that happened in HPC over the last 12 months. These awards, which are nominated and voted on by the global HPC community are announced and presented during the annual Supercomputing Conference, this year being held in Denver, Colorado. These annual awards are highly coveted as prestigious recognition of achievement by the HPC community, and are given in the form of both "Readers' Choice" and "Editors' Choice.
With EPYC, AMD set a new standard for dual-socket server performance and scalability while reshaping industry expectations of single-socket servers; EPYC takes the next step on our journey in high-performance computing.
"With the launch of the AMD EPYC server processors, AMD brought new competition to the server market, driving single socket performance to new highs and raising the bar for memory and I/O bandwidth," commented Linley Gwennap, editor in chief of Microprocessor Report. "EPYC is not just AMD's best server product in years, it deserves recognition as the industry's best new processor."
To get more information about AMD EPYC CPUs and server solutions powered by AMD EPYC, please, contact your ASBIS manager or request the consultation.