The new Prestigio MultiReader 5474 replaces its predecessor the MultiReader 5274, the very first Android eBook reader from Prestigio®. Following the same approach, it comes with a 7-inch multi-touch display, the ability to download books over Wi-Fi directly onto a device and a full tablet experience thanks to the Android 4.1 Jelly Bean OS. The difference between the two devices is that the new MultiReader 5474 has an A13 ARM Cortex A8 processor and offers longer working hours with its extended battery life of 3200mAh compared to the 2800mAh of the MultiReader 5274. However, the MultiReader 5474 doesn't have a webcam unlike its predecessor.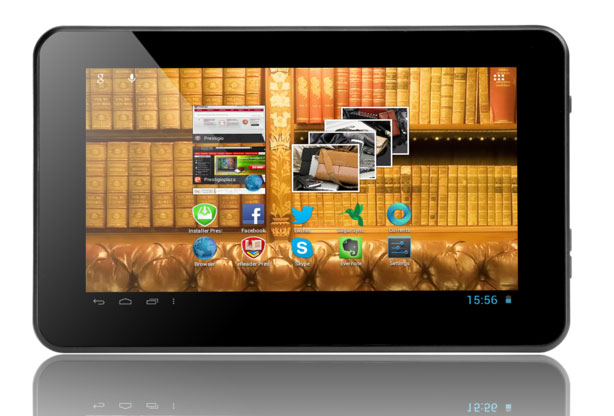 Preinstalled with the Prestigio eReader app, users can get access to more than 620,000 books in 24 languages, 30,000 of which are free. Apart from reading books, they can enjoy all the benefits of an Android Tablet: music, pictures, movies, games, social networks, emails, web browsing - many of the apps are already preinstalled for a perfect out of the box experience, with more than 700,000 that can be downloaded from Google Play.
What's more the device will always stay up to date with automatic firmware updates over-the-air. To store all the media files with no limitations on space, the device offers 4GB of internal storage that can be expanded up to 32GB with a memory card. Just like a tablet, it is possible to connect a 3G dongle, external HDD, mouse or keyboard via the USB host. The Prestigio MultiReader 5474 is packaged in a luxury box, making it a perfect gift idea.