Buy online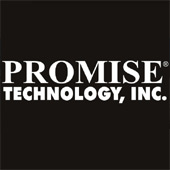 HSINCHU, Taiwan and MILPITAS, Calif., August 19, 2014 –PROMISE Technology Inc., a recognized global leader in the storage industry, today announced the launch of its new all-in-one cloud storage solution – FileCruiser. A private Enterprise File Synchronization and Sharing (EFSS) solution for En terprises and SMBs, FileCruiser allows businesses to build their own secure, scalable private cloud storage service.
BYOD
The Bring Your Own Device (BYOD) movement – in which employees bring personally owned mobile devices to the workplace – is creating challenges for businesses. Security breaches can occur, and the ways in which employees connect, communicate and collaborate can be affected. With FileCruiser, PROMISE is addressing these concerns. FileCruiser intelligently syncs files across all of a user's devices (with an app for both iOS and Android); gives anytime, anywhere data access and offers FTP replacement for file sharing, team collaboration tools and email attachment integration. FileCruiser supports thousands of accounts and gives IT administrators control by allowing them to set limits on the size and types of files users can upload and sync.
How is FileCruiser Different?
In contrast to public FSS services, FileCruiser is deployed on-premise - all hardware and data is located in the users' physical location. Users can manage the entire system, including hardware and software configuration, eliminating the security concerns of confidential data in public services.
Additionally, a business-class features set, low total cost of ownership, flexible architecture, ease of deployment and maintenance, seamless integration with existing IT systems, and powerful API for integration with users' systems set FileCruiser apart from competitive offerings.
"Cloud storage is an enabler for innovation, collaboration and productivity," said James Lee, CEO, PROMISE Technology. "It provides a means for mobile access that keeps workers connected and contributing. This is one of the reasons we see the amount of data being stored in the cloud growing at such a rapid pace. However, we know that in a business setting, security continues to be a top concern. With FileCruiser we're not only offering Dropbox-like services, but also building in enterprise level security in a platform that is designed to be deployed as a private cloud - to deliver the highest level of protection."
Intelligent Features
Access and sync data anytime, anywhere
Easily sync large-sized files
Continued data transfer (resume support)
Multi-platform support

Team collaboration with access controls
Role-base access permission controls
Share link with password protection and expiry date
Version control and recovery

Enterprise level security

Remote wipe
Data encryption in transfer and storage
2-factor authentication
Secure sharing & collaboration
Reporting and auditing tracking
Windows® AD, LDAP
Deployment
FileCruiser can be implemented on various hardware platforms, including on a 3U-16 bay Intel® x86 server-storage appliance, which is suitable to be deployed by SMBs. In addition, if performance demands it, FileCruiser can be implemented on multiple Intel x86 1U servers connected to PROMISE storage. FileCruiser provides the redundancy to protect both servers and storage.
Scale-out Storage Platform
The debut of FileCruiser marks the first step of PROMISE's plan to introduce a lineup of innovative cloud solutions that address the rapidly expanding data storage and access needs for businesses and organizations. PROMISE will launch its first scale-out cloud storage appliance for Virtual SAN this Fall – the PROMISE H1970 - which consists of 70 hard disk bays with two independent server nodes that provide high availability, high storage capacity and high networking throughput. When combined with VMware Virtual SAN technology, the H1970 is able to consolidate free disk space in different servers into one virtual storage pool and can be used as a VDI appliance and Virtual Appliance – ideal for remote branch office or departmental offices. A cost effective, green storage solution that lowers cost per terabyte, requires less cabling and rack space and reduces electrici ty costs, the H1970 is also a good fit for deployment by datacenter vendors for hosting purposes.
PROMISE will be demonstrating the benefits of both FileCruiser and the H1970 at VMWorld in San Francisco next week – stop by booth #2517 on the show floor to learn more.
Availability
PROMISE's FileCruiser is currently available through the PROMISE global network of distributors and value added resellers, and comes in multiple models to meet the demands of users on various scales.
For more information, visit www.promise.com. You can also follow PROMISE Technology on Facebook or Twitter.

PROMISE Technology is a recognized global leader with 25 years of experience in the storage industry. PROMISE has developed its own enterprise-class hardware and software storage architecture, in addition to complete SAN, NAS and Unified storage platform product lines. PROMISE is also committed to providing dynamic software defined storage solutions for vertical markets, including cloud and IT storage solutions, video surveillance storage solutions, rich media storage solutions and much more. With industry leading technology and research and development capabilities, combined with highly experienced global sales and after sales service teams, PROMISE is at the forefront of the industry with the highest levels of customer satisfaction. PROMISE Technology is an ISO-9001:2008 and ISO-14001:2004 certified manufacturer with operations and sales and support teams throughout the Americas, EMEA, and APAC regions providing unparalleled service and support to customers around the globe. For more information, visit: www.promise.com.

© 2014 PROMISE Technology, Inc. All Rights Reserved. PROMISE, the PROMISE logo, VTrak, VTrak A-Class, VTrakFS, SmartStor, SuperTrak, FastTrak, VessRAID, Vess, PerfectFlash, HyperCache, HyperCache-R, HyperCache-W, GreenRAID and Pegasus are registered or pending trademarks of PROMISE Technology, Inc. in the U.S. and other countries. All other trademarks are the property of their respective owners. Information regarding products, services and offerings may be superseded by subsequent documents and are subject to change without notice. For the latest information and specifications regarding PROMISE Technology, Inc. and any of its offerings or services, please contact your local PROMISE office or the corporate headquarters.