Buy online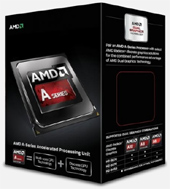 These are the cornerstones of the new AMD partner program.
ASPIRE

The program is aspirational. Through participation, partners:

Earn their status and benefits according to criteria that is transparent
Know their standing and how to ascend and gain increased support
Are recognized and celebrated in many ways

MOTIVATE

The program is motivational. Through participation, partners:

Earn benefits tailored to their track and tier that will help them grow and prosper
Gain access to AMD executives and receive recognition for their partnership
Are incentivized and rewarded for their achievements

DESIGN

The program is empowering. Through participation, partners:

Are enabled to sell components, and to design, build, and sell solutions based on AMD technology
Receive support for their systems-design process from concept to production
Enjoy a wide range of support
Partners receive benefits according to their track and tier. A partner's track, or business model, determines what types of benefits the partner is eligible to receive. As partners ascend to a higher tier, they are eligible to receive richer benefits encompassing a wide range of categories, such as:
Financial Benefits – Rebates, Marketing Acceleration Funds (MAF), DPAs and discretionary funding for technical reviews
Access Benefits – Access to AMD executives via AET Summit and partner meetings
Marketing Benefits – Campaigns, bundles, track/tier logos, and launch participation
Referral / Recognition Benefits – Partner certificates and plaques, advertisements on AMD web properties and joint PR
Technical Benefits – Training, sales tools, drivers/BIOS updates and technical support
Material Benefits – Marketing assets and sample kits
The New AMD Partner Portal designed to get the max from AMD Partner Progam.
RESOURCES. Driver downloads, listing of available graphics cards and motherboards by AIB/ODM partner
PRODUCT TRAINING. The latest training on new AMD products
CONNECT. Blogs, forums and social media
PRODUCT REVIEWS AND NEWS. Third-party product/technology reviews and corporate news
SALES OPPORTUNITIES. New opportunities to help grow your AMD business – Professional Graphics, tablets, whitebooks, and more
PROGRAM INFORMATION. Track/tier logos, sales promotions, tier criteria, benefits, reporting requirements, terms and conditions
SALES TOOLS AND MARKETING ASSETS. Product logos, creative assets, and print-on-demand sales tools
'ASK THE EXPERTS'. Answers to your questions from AMD experts
CHANNEL UPDATE NEWSLETTER. Opt in for the Channel Update newsletter via your Profile on the Partner Portal