Lite-On announces an updated version of their BD-ROM drive today. The new iHOS104, a 4X SATA BD-ROM drive, is great value for money for those users who are looking for an affordable upgrade to the Blu-ray Disc format. With a suggested retailer price of 89 Euro (incl. VAT), Lite-On makes Blu-ray available for the mass market.
"Slowly but surely the Blu-ray Disc format is growing in popularity. By reducing the end-user price of a Blu-ray Disc playback device for PCs, Lite-On facilitates consumers who want to upgrade their system to enjoy High Definition content playback on their PC from a Blu-ray Disc, without making a high investment", says Jelmer Veldman, Marketing Manager for Lite-On in Europe. "Furthermore, the BD-ROM drive has a high value Cyberlink software package included, which will change the way people watch video content from a PC", adds Veldman.
The iHOS104 comes with the latest Cyberlink Power DVD software including the brand new CyberLink TrueTheater™ technology. TrueTheater™ delivers the ultimate in movie playback quality for PC-based home-theater systems. TrueTheater™ technology includes: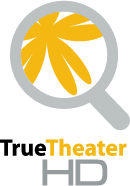 TrueTheater™ HD – For watching standard definition content on HD screens at a higher resolution.

TrueTheater™ Stretch – For displaying content on 16:9 widescreen displays regardless of the source ratio.

TrueTheater™ Lighting – For enhanced image details, naturalized colors and adaptive adjustments to chroma and luminance.

More news about Lite-on products