BUY ONLINE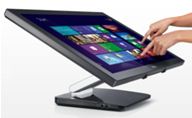 Dell's new S2340T touch monitor makes it easy to scroll, swipe, grab, drag or stretch images and tiles, allowing up to 10 fingers at once for a simple and intuitive interactive experience. The touch functionality is complemented by the S2340T's multi-position articulating stand which gives you the flexibility to tilt the 23" monitor almost any way – forward, backward, or completely flat. That means you can use the display in any number of ways while you're kicking back watching the HD movies or playing video games at Full HD resolution.
The Image Enhance feature helps improve your picture quality by sharpening the images, improving the color hues, and boosting the color contrast, while content viewing and sharing is made easy with an ultra-wide 178°/ 178° viewing angle, offering color uniformity from virtually any angle. A high contrast ratio of 1000:1 (typical) and a mega-dynamic contrast ratio of 8 million:1 deliver exceptional clarity.

Enabling touch, graphics, audio, faster Ethernet, webcam capabilities and access to your range of connected peripherals is as easy as simply plugging in the USB cable to your laptop or desktop. It all works perfectly. You get the convenience of docking with a single USB cable connection.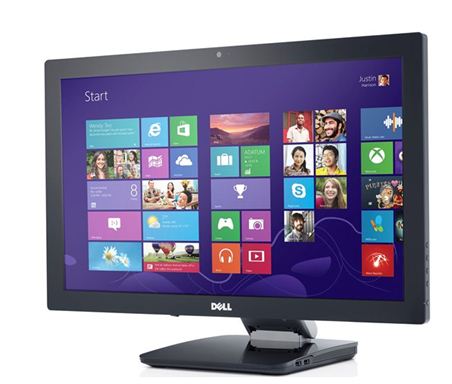 The Dell Display Manager lets you enjoy greater productivity by offering a one stop software application for the following features:
• Auto Mode: With Auto mode, the color settings of applications now appear how you want them to. Simply select the optimal preset mode of your choice for specific applications and the active application will use the preset mode you have picked. For example: select Multimedia mode for Internet Explorer, so that opening Internet Explorer thereafter will enable you to view your internet pages in the Multimedia mode's color settings.
• PowerNap: Conserve energy with the S2340T monitor's PowerNap feature, which when enabled dims the monitor to its minimum brightness or puts it in to sleep mode when not in use.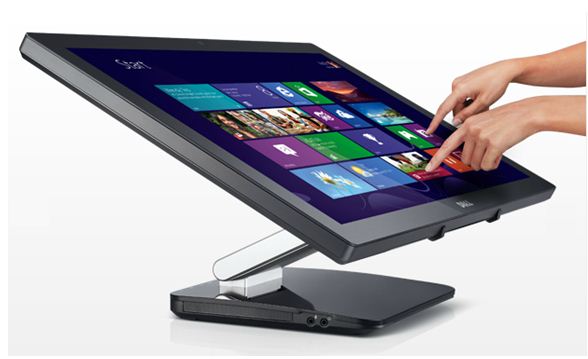 Key specifications
23-inch wide (58cm) VIS with LED backlight
Full HD, 1920 x 1080 at 60 Hz
Ultra-wide viewing angle 178°/178° (vertical/horizontal)
In-plane switching technology
8 million:1 (max) mega dynamic contrast ratio
Multi-position articulating stand
Integrated camera, microphone & speakers
DisplayPort, HDMI, USB3.0 Ports, G/Ethernet, Headphone and Microphone
Multi-touch, certified for Windows 8
For availability please check directly with your account manager.