Buy online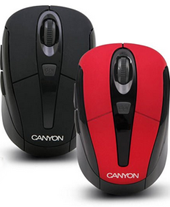 October 2014, Bratislava (Slovakia) -- The two-day international training event for Canyon sales and marketing staff has gathered 32 participants from 19 ASBIS offices.

During the meeting Canyon representatives have discussed the updated positioning, philosophy of the brand and current product line.
The key result of the meeting will is the new general vision of Canyon business approach and the united action program. All of us strongly believe that Canyon has all premises to grow as a brand in volume and value.
About Canyon
Canyon is a stylish and modern worldwide brand presenting PC, multimedia and mobile accessories for young generation. Providing young people with hip & energy qualitative products Canyon helps them to look trend-perfect throughout the day wherever you are.