BUY ONLINE
at ASBIS B2B e-Shop

HDT55TFBGRBOX
CPU Desktop AMD Phenom II X6 1055T (3.3GHz,3072KB/6MB,125W,AM3,Cooling Fan) box
HDT90ZFBGRBOX
CPU Desktop AMD Phenom II X6 1090T (3.6GHz,3072KB/6MB,125W,AM3, Cooling Fan) box Black Edition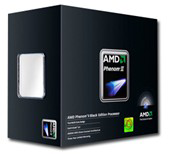 Explore new worlds with massive performance headroom.
The AMD Phenom™ II X6 1055T processor features:
AMD Turbo CORE technology that enables impressive speed on your applications that need it most
HyperTransport™ 3.0 Technology that enables ultra-high resolution
AMD PowerNow!™ 3.0 Technology for amazing energy efficiency with no-compromise performance 1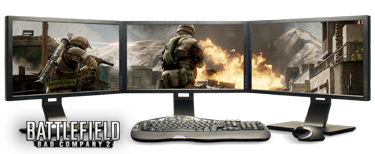 Want more?
VISION Technology from AMD enables unlocked visual performance by combining the AMD Phenom™ II X6 processor with the AMD 890-series chipset and ATI Radeon™ Premium Graphics to enable the ultimate multi-monitor ATI Eyefinity technology setup. 2

1 AMD PowerNow!™ 2.0 Technology is comprised of a broad set of hardware and software technologies present in AMD processors. Not all processor models have all features or full enablement of these technologies and specific software drivers are required.
2 ATI Eyefinity technology works with games that support non-standard aspect ratios, which is required for panning across multiple displays. To enable more than two displays, additional panels with native DisplayPort™ connections, and/or certified DisplayPort™ adapters to convert your monitor's native input to your cards DisplayPort™ or Mini-DisplayPort™ connector(s) are required.
Related news about AMD products