BUY ONLINE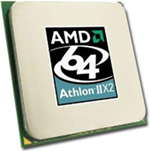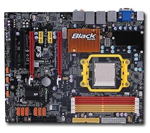 AMD also enables incredible graphics on Windows Tablets with the 2011 HD Tablet Platform and announces VISON Technology branding update

COMPUTEX —6/1/2011
AMD (NYSE: AMD) today launched its 9-series chipset line-up today, helping PC builders to develop next generation high performance desktop platforms. The company also unveiled its 2011 HD Tablet Platform, based on the AMD Z-Series Accelerated Processing Unit (APU), enabling vivid media display and content creation capabilities for the fast-growing market of Microsoft Windows-based tablets. These new AMD products are designed to enable more immersive digital experiences for the PC and tablet markets.
"As consumer appetites for more compelling, lifelike visual experiences increase, there is greater need for high performance, smooth, vibrant graphics as well as unparalleled computing power," said John Taylor, product marketing director, AMD. "From tablets to desktops, AMD is making powerful computing accessible to everyone."
Desktops Get Supercharged with AMD 9-Series Chipset
AMD's 9-series chipset provides the foundation for unlocking the highest-octane AMD desktop experience. The chipset is a key component of AMD's next generation "Scorpius" desktop platform, which will also feature the 8-core "Zambezi" processor and AMD Radeon™ HD6000 series discrete graphics cards for immersive HD entertainment and gaming experiences, extreme multitasking, tweaking, and overclocking.1
The 9-series chipsets are the first to support the AMD AM3+ socket processors, while incorporating AM3 socket backwards compatibility. These boards enable blazing fast performance with support for AMD CrossFireX™ technology, which allows up to four AMD Radeon™ GPUs to co-process for incredible graphics uplift. In addition, these chipsets support clock rate management through AMD OverDrive™ software. Additionally, the 9-series chipset line-up features up to six SATA 3.0 6Gbps hard drive interface ports, Gigabit Ethernet, HyperTransport™ 3.0 technology, and PCI Express® Generation 2.0 for an extreme computing experience at work and play.
The 9-series line of chipsets will be available from a variety of device manufacturers, including ASRock, ASUS, Biostar, ECS, Foxconn Technology GIGABYTE Technology, Jetway and MSI.
Windows Tablets get AMD Graphics Boost
By 2015, Gartner expects the tablet market to exceed $200 million and, as the market matures, AMD will continue to expand its APU options, providing powerful discrete-level graphics on die for tablet computers and other mobile form factors.2 In addition to its deep integration with operating systems like Windows, the AMD 2011 HD Tablet Platform offers support for HTML 5, Adobe Flash 10.2 and external monitors, enabling crisp graphics for gaming, streaming video and other entertainment that enhances the end-user's experience. It also offers enterprise-level security, allowing IT policy makers to offer the convenience of tablets to an increasingly mobile workforce.
VISION Technology from AMD
VISION Technology aligns closely to the evolving PC purchasing process by minimizing the use of technical jargon and specifications to help consumers choose the best PC for their needs. To ensure customer clarity on offerings when choosing the right PC, AMD has moved to a new numbered tier system. Notebooks and desktops powered by the latest AMD Fusion APUs align with the following experiences:
VISION A8 Series PCs will enable Brilliant HD Performance, for consumers who want extreme multi-tasking, online gaming and video editing.
VISION A6 Series PCs will enable Brilliant HD Entertainment, great for advanced multi-tasking, photo editing and HD video playback.
VISION A4 Series PCs will enable Brilliant HD Every day, perfect for Web browsing, basic multi-tasking and staying in touch with family and friends.
VISION E2 Series PCs will enable Smart HD with smooth 1080p HD video playback with the AMD Video Accelerator.
AMD HD Internet Series will enable vivid, on-the-go computing experiences on mobile devices like ultrathins and netbooks.
AMD also introduced a new identity for VISION to align with the new tiers. This new identity specifies graphics and core features of notebooks and desktops based on the AMD Fusion Family of APUs for consumers seeking more technical specifications.
At COMPUTEX on June 2, Manju Hegde, corporate vice president of AMD's Fusion Experience Program will present "Unleashing the Full Power of the PC – Software Development for AMD Fusion APUs." For details and to register, visit www.amdcomputex.com.tw
Supporting Resources
9-series Chipset Partner Quotes
"We're happy to provide an optimal solution that delivers the ultimate in visual entertainment and maximum performance with overclocking in a highly scalable system." – LL Shiu, COO, AsRock
"ASUS is excited to partner with AMD and be the first to launch the next generation 9-series based motherboards, the M5A99/97 Series, while also introducing industry firsts DIGI+VRM and UEFI BIOS controls. Customers can look forward to the exciting new technologies that 9-series brings while still enjoying full backward compatibility with AMD AM3 processors." – Joe Hsieh, Corporate Vice President, ASUS
"Our 9-series chipset motherboards are designed to extract maximum AM3+ CPU performance without any waste." – Vincent Lin, Senior Product Manager, Biostar
"We are excited to provide Foxconn A97A users with the new, sensational 9-series AMD platform." – Dennis Lin, Channel Service Division General Manager, Foxconn Technology Group
"We are very pleased and excited to provide such an impressive AMD platform. We'd like everyone to enjoy the colors of tech life with the ECS Black Extreme 9-series motherboard, the next extreme gaming generation." – David Chien, Vice President of Channel Business Unit, ECS
"We are excited to offer our customers a range of motherboards to help them prepare for the next generation of AMD desktop technology. With our 9-series motherboards, customers are ready for the future, while enjoying full backward compatibility with AMD AM3 processors." – Richard Chen, Vice President of Worldwide Sales and Marketing, GIGABYTE
"Jetway looks forward to offering customers unlocked native 8-core AMD desktop processor performance with motherboards based on the 9-series chipset." – Allen Yang, President, Jetway
"MSI is excited about utilizing AMD's next generation AMD 9-series chipsets and will, thanks to a broad chipset lineup, provide a total solution from entry-level to high-end products. MSI's AMD 9-series mainboards offer exhilarating new levels of performance and brand new possibilities and will undoubtedly satisfy the needs of our customers." – Scott Yang, Vice President, MSI
NOTE: Additional hardware (e.g. Blu-ray drive, HD or 10-bit monitor, TV tuner, wirelessly enabled HDTV) and/or software (e.g. multimedia applications) are required for the full enablement of some features. HD Video display requires an HD video source. Not all features may be supported on all components or systems – check with your component or system manufacturer for specific model capabilities and supported technologies.
About AMD
AMD (NYSE: AMD) is a semiconductor design innovator leading the next era of vivid digital experiences with its groundbreaking AMD Fusion Accelerated Processing Units (APUs) that power a wide range of computing devices. AMD's server computing products are focused on driving industry-leading cloud computing and virtualization environments. AMD's superior graphics technologies are found in a variety of solutions ranging from game consoles, PCs to supercomputers. For more information, visit http://www.amd.com.
AMD, the AMD Arrow logo, AMD Fusion, and combinations thereof, are trademarks of Advanced Micro Devices, Inc. Other names are for informational purposes only and may be trademarks of their respective owners.
AMD's product warranty does not cover damages caused by overclocking even when overclocking is enabled via AMD software.
Source: Gartner 2011, Forecast: Media Tablets by Open Operating System, Worldwide, 2008-2015