BUY ONLINE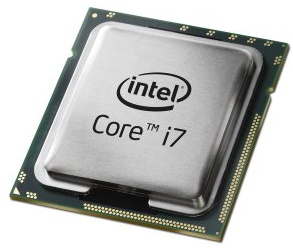 The Ultimate Upgrade
The new standard for PC performance has arrived—6th Generation Intel® Core™ processors! This blazing fast, feature packed processor family with built-in security is ready to take your productivity, creativity and 3D gaming to the next level. And, by enabling new exciting Windows® 10 features, the 6th generation Intel® Core™ processors empower you to unleash your imagination and explore the possibilities.1
Powerful Possibilities
Less waiting, more doing with the new 6th Generation Intel® Core™ processors, giving you up to 2.5x more performance for productivity.
Up to 2.5x better productivity2
Work and Play on the Go
When your device lasts up to 3x longer, that means less time wasted looking for a wall outlet and more time to work and enjoy movies. True wireless freedom from your power cord for wherever your day takes you.
Up to 10 hours (based on 43Whr battery size as measured by 1080p full HD video playback)3
Game Like a Pro
With 6th Generation Intel® Core™ processor, play your favorite 3D games in higher resolution, better details, faster frame rates, giving you an amazing gaming experience on your PC.
Up to 30x better 3D graphics4
Ready in a Flash
Upgrading your old PC to a new 6th Generation Intel® Core™ processor means your PC resumes to full functionality in an instant.
Zero to compute in 0.5 seconds1
Windows® 10 Runs Best on 6th Gen Intel® Core™ Processors
Save time with Windows Hello* which allows you to login with your face and a smile. With just a touch of your finger and stylus, take notes and annotate. Think and play outside the box with Xbox* games streaming on your PC. Finally, meet Cortana*, your new virtual assistant...and best friend.
Product and Performance Information
1 Intel technologies' features and benefits depend on system configuration and may require enabled hardware, software or service activation. Performance varies depending on system configuration. No computer system can be absolutely secure. Check with your system manufacturer or retailer or learn more at http://support.intel.com.
2 Measured by SYSmark* 2014, a benchmark from the BAPCo* consortium that measures the performance of Windows* platforms. Find out more at www.bapco.com.
3 Video Battery Life Rundown (in minutes) as measured by Tears of Steel*, 1080p, 23.976fps, H.264, 3000kbps, rev1.mp4 >/=200nit, DPST=ON, no dimming, balanced, Wi-Fi connected.
4 Measured using 3DMark* 1.2.0 Cloud Gate for DX 10 graphics subtest - a 3D graphics benchmark that measures 3D gaming performance. Find out more at www.futuremark.com.
5 Software and workloads used in performance tests may have been optimized for performance only on Intel® microprocessors. Performance tests, such as SYSmark and MobileMark, are measured using specific computer systems, components, software, operations, and functions. Any change to any of those factors may cause the results to vary. You should consult other information and performance tests to assist you in fully evaluating your contemplated purchases, including the performance of that product when combined with other products. For more information, go towww.intel.com/performance.