BUY ONLINE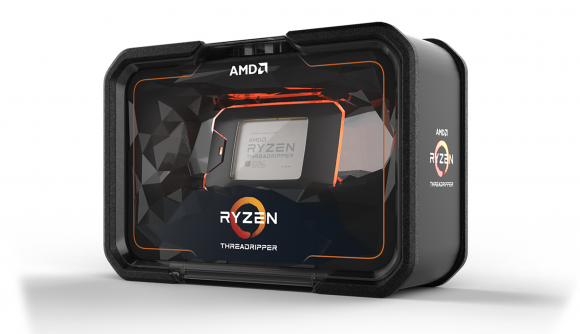 AMD (NASDAQ: AMD) announced availability of two additional 2nd Gen AMD Ryzen Threadripper processor models, 2970WX with 24 cores and 48 threads and the Ryzen Threadripper 2920X with 12 cores and 24 threads. The Ryzen Threadripper WX series commands class-leading core counts, purpose-built for prosumers focused on raw computational power for the heaviest workloads. In turn, Ryzen Threadripper X series provides enthusiasts, gamers, and streamers high performance with a beautiful and smooth gaming experience based on higher base and boost processor clock speeds than the previous generation.

"The dramatic transformation in the HEDT and overall PC market is driven by AMD leadership and innovation, and the AMD Ryzen Threadripper family is central to this global excitement," said Saeid Moshkelani, senior vice president and general manager, Client Compute, AMD. "We are expanding this excitement while also ensuring the HEDT market remains accessible to a broader range of creators and gamers with two new Threadripper processors."
Designed for artists, editors, and engineers, the 2nd Generation AMD Ryzen™ Threadripper processor unleashes the brute force of 32-cores and 64-threads of raw processing power so your creativity has no limits. Maximize system performance with true machine intelligence – AMD SenseMI3 learns and adapts to customize performance to you and your applications. Render, design, mix, edit, compose, model, and play through your most intimidating projects with the overwhelming power and unrestrained multi-tasking ability of the world's most powerful desktop processor1.


1. Testing by AMD Performance labs as of 6/26/2018 on the following system. PC manufacturers may vary configurations yielding different results. Results may vary based on driver versions used. Test configuration: AMD 'Whitehaven' X399 Socket sTR4 Motherboard + AMD Ryzen™ Threadripper 2990WX + Gigabyte X299 AORUS Gasming9 + Core i9-7980XE. Both systems feature GeForce GTX 1080 (driver 24.21.13.9793), 4x8GB DDR4-3200, Windows 10 x64 Pro (RS3), Samsung 850 Pro SSD. "Power" defined as computational processing power as represented by the cinebench R15 processor benchmark. The Core i9-7980XE achieved an average of 3335.2 points in the benchmark, while the Ryzen Threadripper 2990WX achieved an average of 5099.3, or (5099.3/3335.2=153%) 53% faster than the Intel Core i9-7980XE. RP2-01
2. Prior to the Ryzen Threadripper 2990WX, the desktop processor with the most cores was the Intel Core i9-7980XE, with 18 cores. With the release of the 32-core Ryzen Threadripper 2990WX, the most cores you can get on a desktop processor is now 32 cores. RP2-02
3. AMD SenseMI technology is built into all Ryzen processors, but specific features and their enablement may vary by product and platform.
Learn more at http://www.amd.com/en/technologies/sense-mi. GD-126