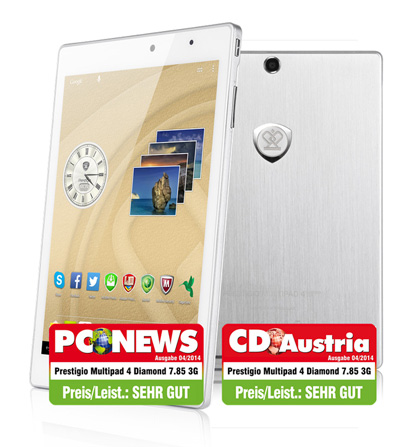 Recently the Prestigio MultiPad 4 Diamond 7.85 3G was nominated as the «Best value for money» from the "PC News" and "CD Austria" magazines.
PC News is a famous magazine that is published in Germany, Switzerland and Luxembourg with a print run of 50,000.
The Prestigio MultiPad 4 Diamond 7.85 3G is a fast performance tablet featuring a bright 7.85-inch IPS display, a fast and efficient Quad Core ARM Cortex A7 at 1.2GHz processor powered by MediaTek.
The high scores from the "CD Austria" and "PC News" editors will not only increase Prestigio brand awareness, but will undoubtedly attract a great interest among readers.