In September 2022, the international company ASBISC Enterprises PLC is transferring 5 medical vehicles to hospitals in Ukrainian cities: Kharkiv, Dnipro, Zaporizhzhia, Mykolaiv, and Kyiv. This project was implemented in cooperation with the Zeilen van Vrijheid Foundation.
These vehicles include special medical equipment and a siren identification signal, allowing for a quick response to a call from a potential patient. The equipment contains monitors/defibrillators and emergency medical kits. This format of cars will be introduced into the Ukrainian system of emergency medical care for the first time.
The medical coordinator of Zeilen, Maria Pedenko stated: "For the first time, we are transferring passenger-type ambulances to Ukraine. We hope that these vehicles will increase the mobility of medical teams and become reliable assistants in providing emergency help to victims".
ASBIS, which is represented in Ukraine by ASBIS-Ukraine, Breezy Ukraine, iOn, and iSupport, closely monitors the situation and initiates the provision of support where it is most in demand and needed. Since the beginning of the war, the company has already donated 20 ambulances, which have been saving the lives of residents of Ukrainian cities for a long time.
"We continue helping Ukraine through cooperation with Humanitarian organizations and State institutions. Thanks to joint efforts, we managed to deliver the first medical cars in Ukraine, which makes it possible to provide quick medical assistance to people and save even more lives. We are grateful to everyone who defends our country" – commented Director of ASBIS-Ukraine, Vitaliy Melnichenko.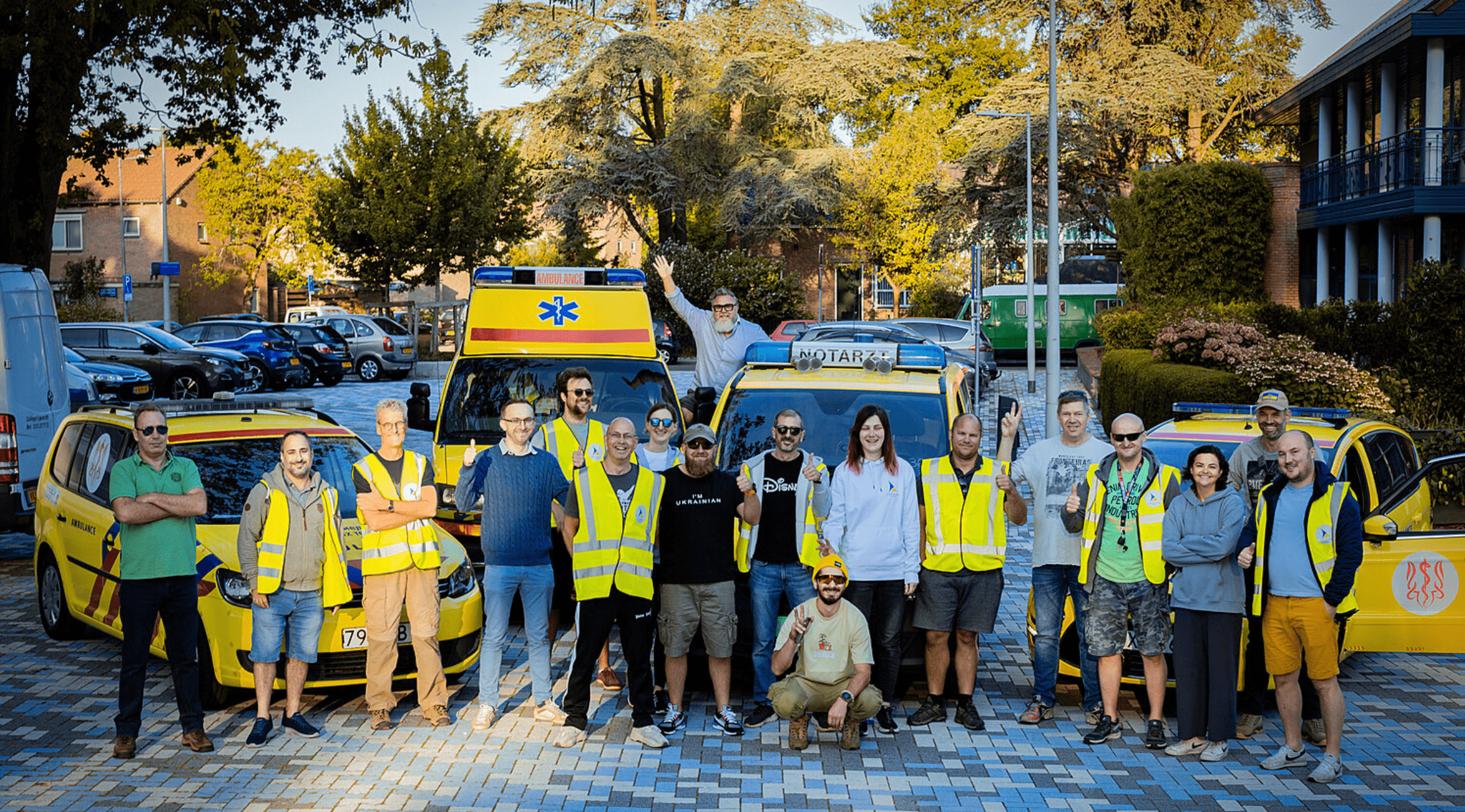 COMPANIES THAT PARTICIPATED IN THE PROJECT
ASBISC Enterprises PLC (WSE: ASB) is a leading Value Add Distributor, OEM, and Solutions Provider of IT, IoT, IoT, and AI across CEE, FSU, and MEA. The company specializes in value-added distribution (VAD), B2B market solutions and ICT products distribution from global suppliers. As IT industry leaders, the Group's expert teams configure hardware products and software elements, cloud-based services, and technologies to create commercially viable solutions of choice. For more information, visit the company's website at www.asbis.com
ASBIS-Ukraine is one of the leading distributors of computer equipment and components, consumer electronics for business. We are a part of the international holding ASBISC Enterprises PLC, which is represented in almost 30 countries around the world. In Ukraine, our portfolio includes 50+ brands and 1500+ products. Together with our partners, we make new technologies accessible and understandable to everyone. Our goal is to support the Ukrainian economy and provide jobs for our employees. More information:www.asbis.ua
Breezy Ukraine is part of the international holding ASBISC Enterprises PLC (WSE: ASB). Our mission is to be a reliable partner that provides its partners and customers with the best conditions for the exchange and purchase of gadgets from world manufacturers, giving them a second life. More information:breezy.ua/ua
iOn is the official representative of Apple in Ukraine with the status of Apple Premium Reseller, which is granted to companies with high service standards. At the moment, in Ukraine, we provide the work of 4 branded offline stores, as well as online sales of your favorite equipment. We offer a full range of Macs, iPhones, Apple Watches, iPads and AirPods, as well as a full range of accessories and software. iOn is Apple's competence center in Ukraine, which you can always contact with any question and get professional advice on any product from the specialists of the official representative of Apple Premium Reseller. More information: www.ion.ua
iSupport is an authorized service center for Apple, Logitech, B&O equipment. For many years we have been making sure that your gadgets work perfectly and smoothly under any conditions. We test, diagnose, repair – quickly, efficiently and with a guarantee. We are constantly improving the quality of customer service and adding new options. More information: https://isupport.ua/
The Zeilen van Vrijheid Foundation is a Dutch non-profit public organization whose team includes immigrants from Eastern Europe, primarily focused on providing medical care in healthcare institutions in Ukraine.Since its foundation, Stichting Zeilen Van Vrijheid has delivered 88 ambulances to Ukraine, including 4 neonatal, 3 pediatric, and ambulance buses, 1 fire truck, and more than 220 tons of medical and humanitarian aid. Zeilen collects personal donations and collaborates with a network of commercial and non-commercial partners to finance the purchase of ambulances and medical supplies. Soon convoy 16 with humanitarian aid will mark the 96th Zeilen ambulance, which will be on duty in Ukraine, with five rapid response units and three conventional ambulance vans. More information: www.zeilenvanvrijheid.nl