ASBIS Middle East, a subsidiary of ASBISC Enterprises PLC (WSE: ASB), won TOP DISTRIBUTOR 2021 Award for "PC & Compute" at GEC Awards 8.0.
GEC Awards 2021 is bringing the glitz and glamor to its 8th year celebrations. One of the most coveted and prestigious title in the IT industry in the MEA region, GEC Awards is celebrating the milestones of GCC ICT industry. Event has been organized by GEC Media Group to the Regional ICT Channel.
Global Enterprise Connect Awards comes through as the benchmark for outstanding performances throughout the Middle East and Africa IT industry, where leading players in the ICT domain compete for the winning title.
ASBIS Middle East has been rewarded in category "TOP DISTRIBUTOR". The category to recognize leading distributors who have driven the true vision of the channel.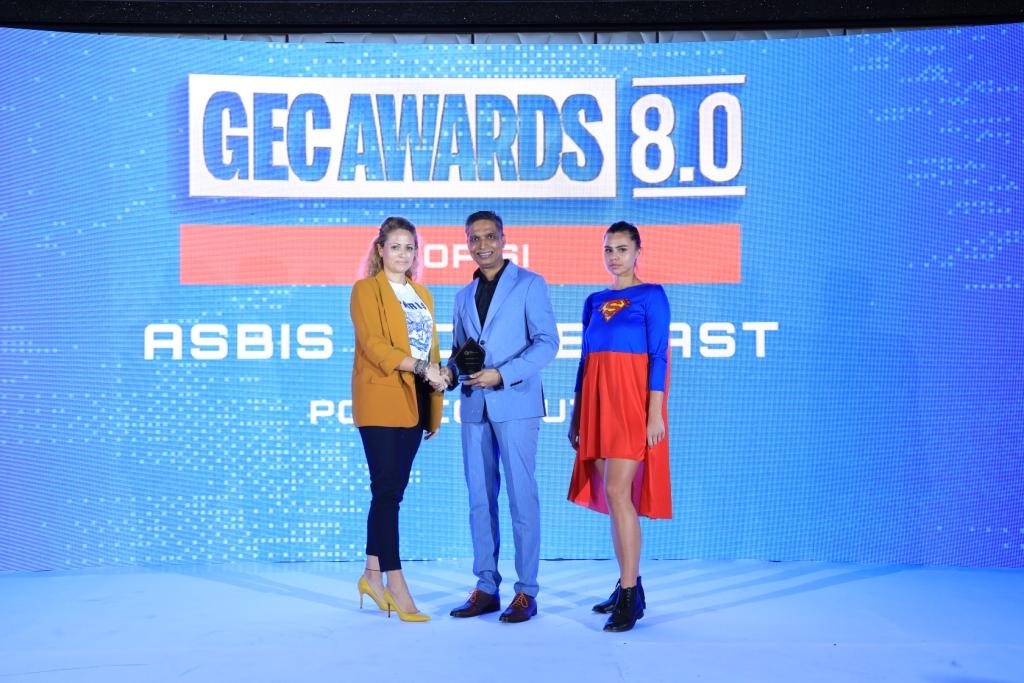 Sanja Horylova, Sales Director ASBIS
We congratulate ASBIS Middle East with the memorable achievement and would like to thank the team for their permanent performance and great work commitment.