Volume ICT and consumer electronics (CE) distributors from across Europe, Middle East and Africa (EMEA) will be recognized for channel excellence at the 'EMEA Channel Academy: 2014 Awards', that will be held in conjunction with DISTREE EMEA 2014, the region's leading annual volume ICT and CE channel event.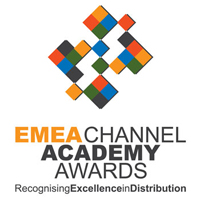 The awards recognise excellence in EMEA volume distribution.
The award is judged on a number of criteria including: innovation, creativity, sales performance, impact on margin, retailer engagement, vendor involvement and overall market impact.
The EMEA-level vendor executives were approached to form a jury. Each vendor nominated their preferred three distributors by sub-region within the EMEA theatre. Each submitted nomination form is verified by DISTREE Events to ensure the individual's eligibility to participate. The nomination process also involved the extraction of data from CONTEXT's extensive Channel Watch surveys, meaning that the opinions of resellers and retailers were also included. This data was combined with the vendor input (using a parity system) and the top three distributors were announced for each region during the Gala Dinner.
The 'EMEA Channel Academy: 2014 Awards' Gala Dinner, live voting session, and the awarding ceremony will take place on February 13 in Monaco.
For further details on 'EMEA Channel Academy: 2014 Awards' please visit www.channelacademyawards.com.

About ASBIS
ASBISc Enterprises PLC (WSE: ASB) is based in Cyprus and specializes in the distribution of Information and Communications Technology products and solutions from global suppliers including Samsung, Apple, Microsoft, Intel, AMD, Seagate, WD, Toshiba, Dell, Acer, Lenovo. The company has its own subsidiaries all over the region of EMEA, more than 1,700 employees and 33,000 active customers in over 90 countries around the globe, and its revenue reached US$ 1,920 billion in 2013. For more information visit the company's website at www.asbis.com.